SchoolKit combines all of the essential tools for assignments, feedback, communication, assessment, and creativity –  for both in-class and remote learning.
This suite of tools includes premium access to three teacher-approved applications, including: Showbie Pro, Socrative Pro, and Explain Everything.
SchoolKit increases student engagement, by making it easy for teachers to create collaborative and interactive lessons, share immersive learning content, provide rich feedback (including 30 minute voice notes), and more.
Find out more about the SchoolKit applications below:
Showbie: Hybrid Learning Platform
From assignments and assessment to collaboration and feedback, Showbie is the Hybrid Learning Platform that brings the classroom together in one, easy to use app. Inside of the class or out, Showbie helps teachers deliver personalized learning experiences to every student.
Explain Everything: Collaborative & Robust Whiteboarding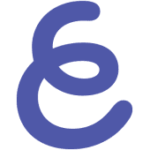 Share video lessons, collaborate, or live cast your whiteboard. Explain Everything is a one-stop whiteboarding tool that supports teachers in creating rich video-based resources that can be shared through Showbie.